Discussion Starter
•
#1
•

Introducing the line of air cushion seat pads by Wild Ass. It comes in three different shapes. The Smart series cushion fits all large seats on cruiser bikes. The Sport pad is designed to work great with sport-touring and sportbikes. The Pillion has a basic rectangular shape meaning that you can use the cushion in any direction. Wild Ass is proud to be the first company in the U.S. to successfully produce and use a new material called neoprene rubber.
Another innovation implemented by the company is unique air gel technology. Wild Ass designers put little gel pads on top of the air cells. When you are on the long stretch of the road, you enjoy the softness of the air cushion, and when you need to be more maneuverable and sit firmer on your seat, you can dump the air from the cushion and sit comfortably on the gel pad. Wild Ass cushions are great for eliminating pressure points under the rider of any weight, size, and riding position.
Wild Ass® - Sport Series Motorcycle Air Seat Cushion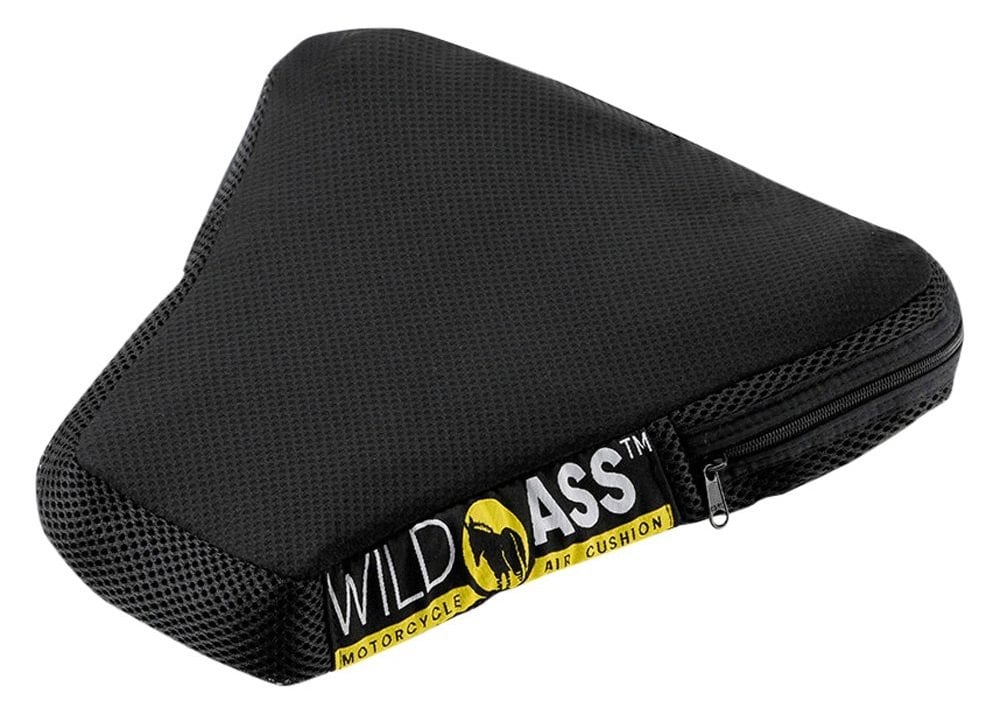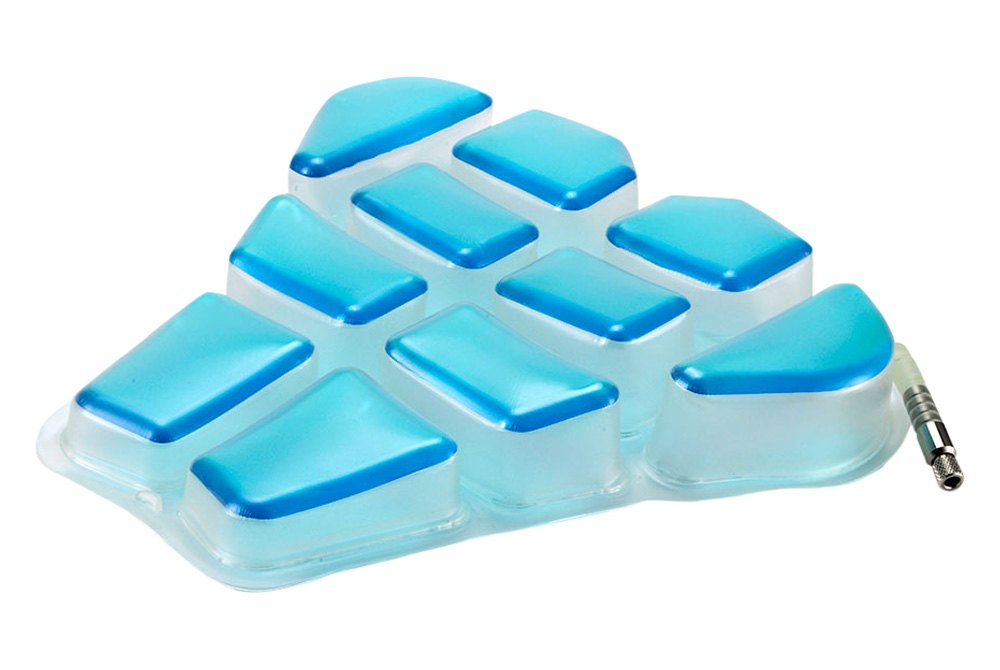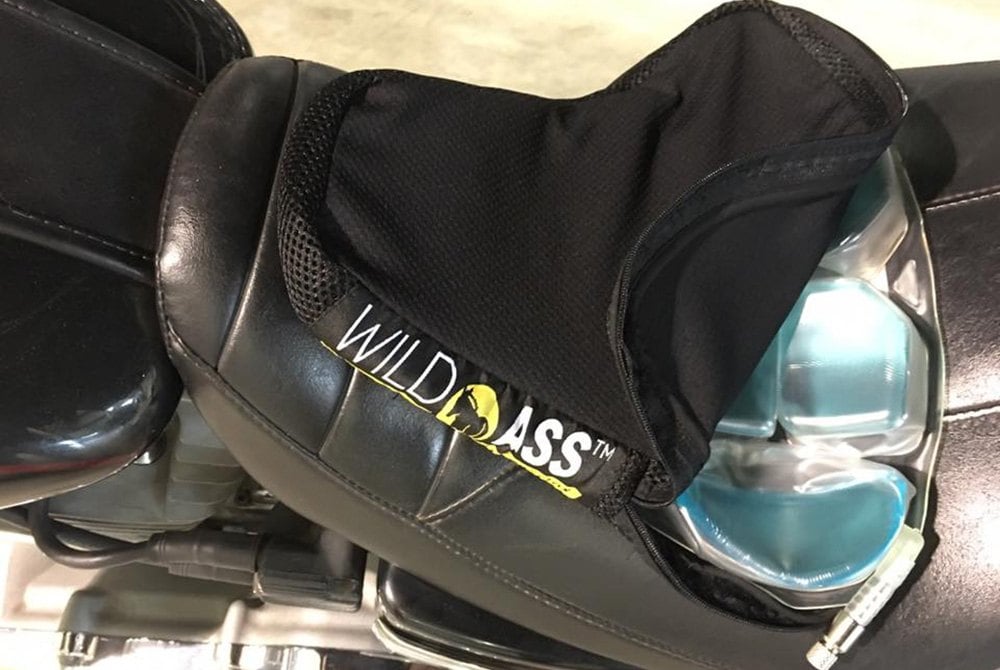 Wild Ass® - Smart Series Motorcycle Air Seat Cushion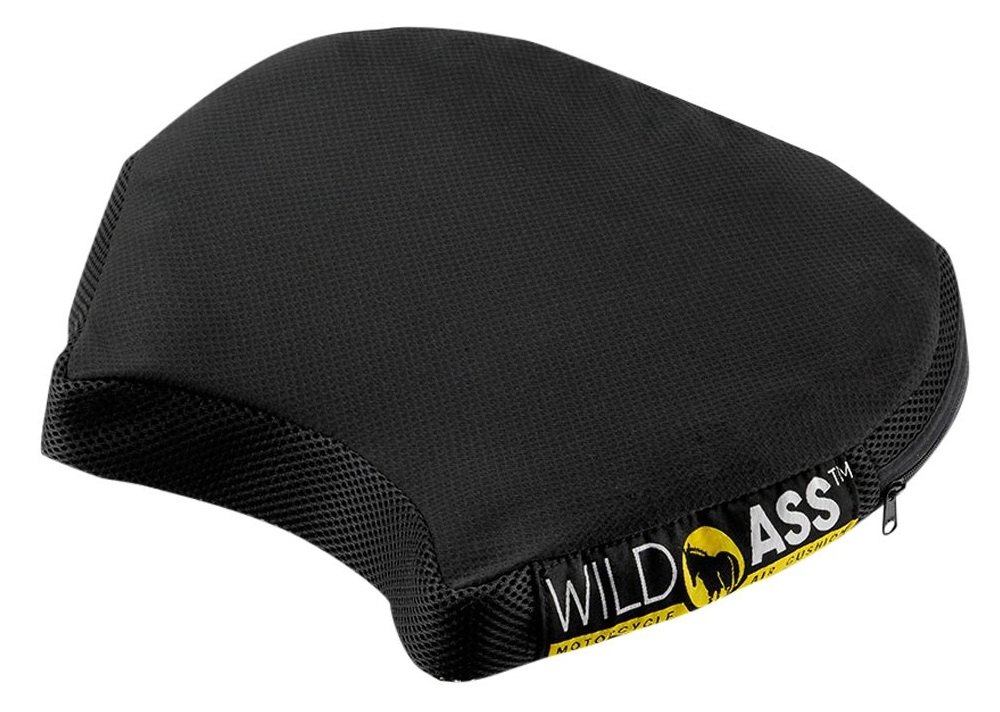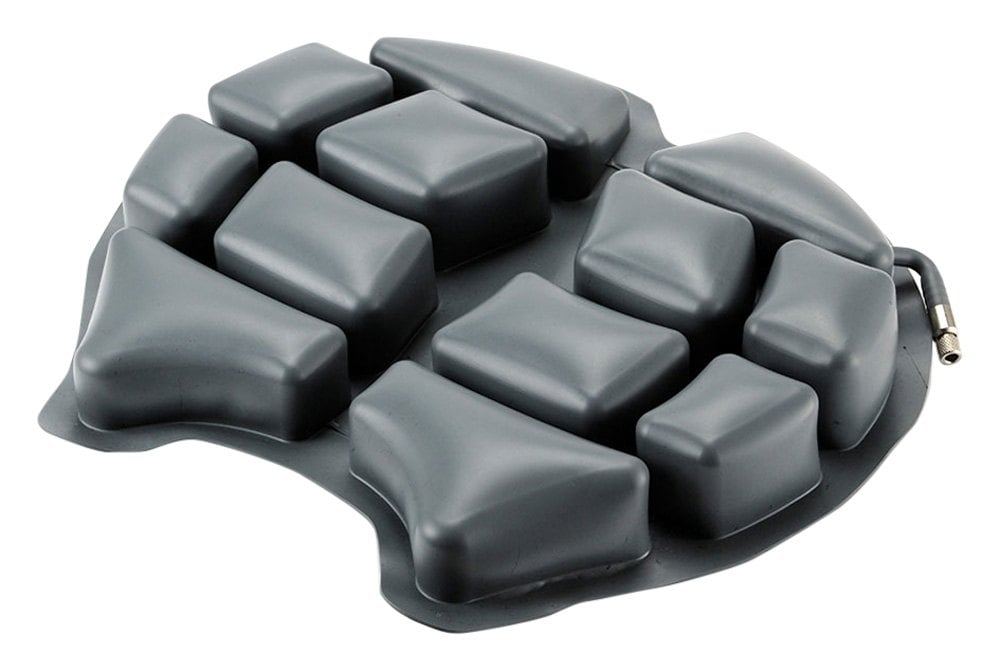 Wild Ass® - Pillion Series Motorcycle Air Seat Cushion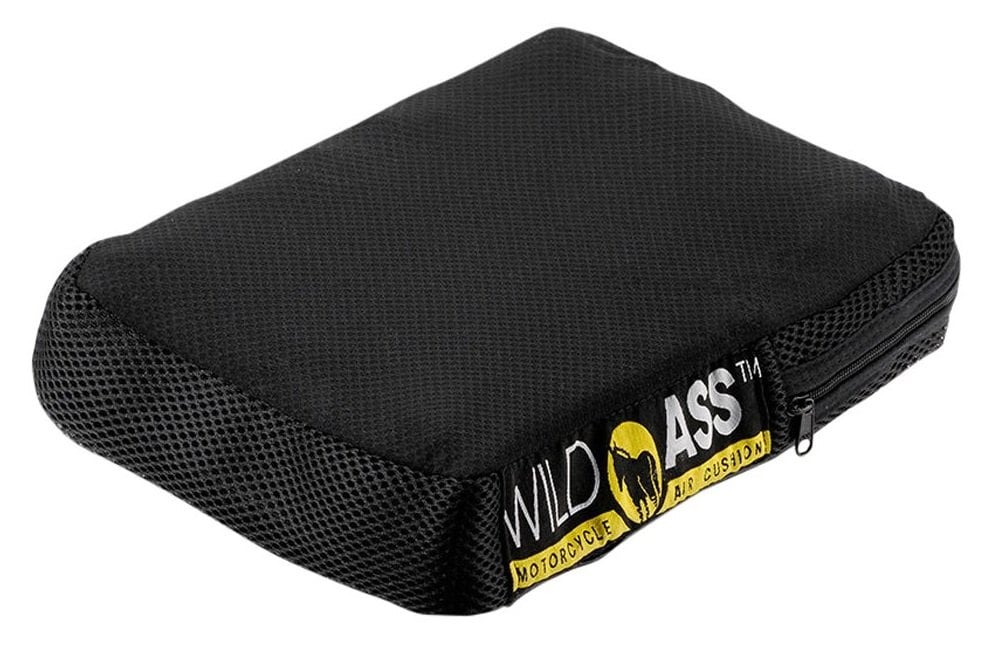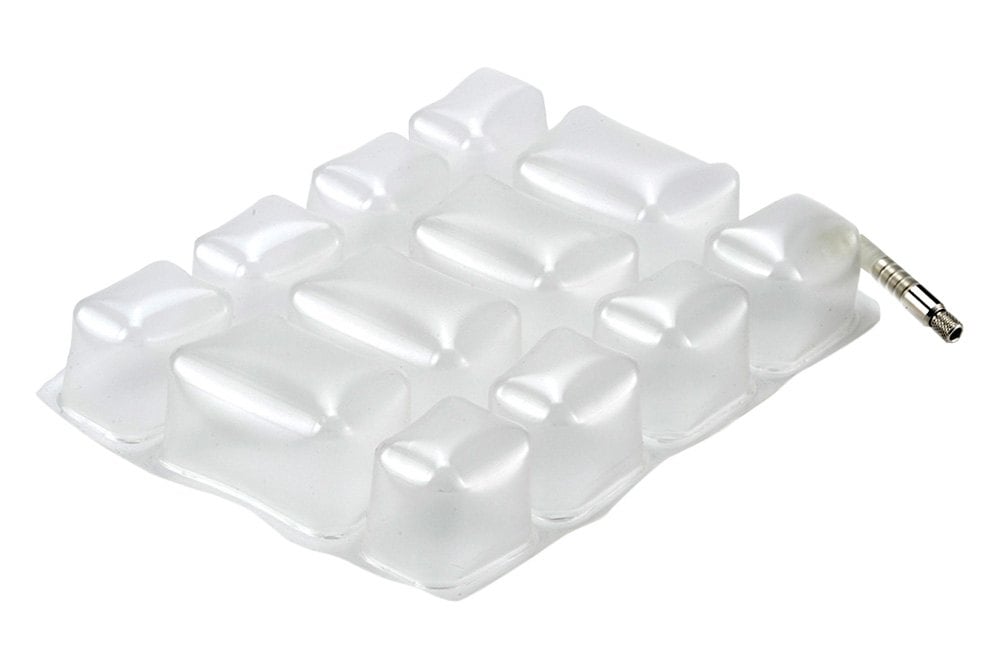 Features:
Eliminates painful pressure points and numbness
Promotes blood circulation
Reduces heat and moisture build-up
Lowers shock and vibration
Available in neoprene rubber, polyurethane with gel, and polyurethane materials (see Product Options)
Click the image to enter the product page at MOTORCYCLEiD.com for more information.
If you have any questions, feel free to contact us here or call our specialists at 888.903.4344​