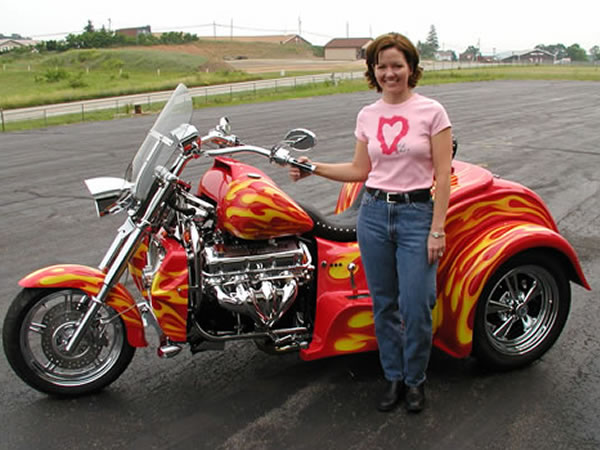 Mountain Boss Hoss is one of the most well respected Boss Hoss dealers in the country and we as a group should feel honored to be linked on the front page of there website as the V8 forum of choice.
http://www.mountainbosshoss.com
I just wanted to take the time to thank Tom and all the guys at Mountain that have taken the Boss Hoss one step above in customer service and product development. Crazy Rick is the one who turned me on to these guys and I had the pleasure of spending a little time at their place of business a couple of years ago. Tom didn't know me from Adam and at the time I didn't even own a Boss but Tom took the time to show me around and answer all my questions. I have since then bought a few items from them and they saved my bacon when I had some major problems in Daytona last year. They are the only folks who have ever worked on my bike besides me.
Thanks again for the link. I hope it will help to build this V8 community.
This is a Trike that Mountain built for Ricks wife Karren